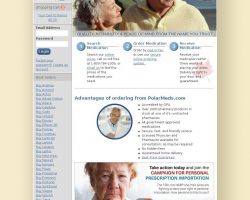 Drug Search
polarmeds.com – Shopping Cart
Best Sellers
Order Steps
Search Medication
Search our online store, call us toll free at 1-800-784-2309, or email us to find the prices of the medications you need.
polarmeds.com – Order Medication
Order by mail or fax, or use our secure online ordering system.
Receive Medication
Receive your medication within three weeks of placing your order. Delivery is right to your door and guaranteed.